Updated 2.513: Code optimizations, switchable knobs graphics(flat 1, flat 2, flat 3, analog, 3d)
Updated 2.512: Fixed CPU spikes when changing Custom Wave,fixed sometimes paths in settings not saves right way. New Granular BPM sync mode , more modulation destinations
Updated 2.511: Interface colors control added, fixed CPU spike when open interface, fixed monitoring of automated knobs.
Updated 2.510: Protection for very loud sounds added.
Updated 2.509: Memory leak fixed.
Updated 2.508: load presets with custom waves then save and reload in project scenario is fixed, new mod destinations, Distortion post filter added.
Updated 2.507: Back to simple knobs) ,openGL support, better midi stability, New preset browser,Custom Wave forms now saves within project.
Updated 2.506: Graphics glitches at some systems. minor fixes.
Updated 2.505: New way to assign LFO(right click on slot, then right click on parameter) and clear slot(Shift+right click). Memory leak issue fixed, on some Mac systems presets not loading fixed.
Updated 2.504 : New knobs, visual refinements,code optimization .
Updated to 2.503 : Fixed bug when switch factory waveform to user made synth crashes.
Updated to 2.502 : Lighter on CPU, Faster Graphics, improved midi stability.
Updated to 2.501
3 additional multimode filters . Custom Waveform Set button, which save current sate and reset tweak buttons to further waveform modifications. More modulation destinations. fixed problems on Mac when trying to save Custom Wave. fixed bug when effect Mix should be moved slightly from 0 to start react to modulation.
Updated to 2.5
this is BIG update. many new fixes to make workflow more efficient. Assign modulation with right mouse click, click on mod slot, hold, point to parameter.
new parameter monitoring, Panic button to stop sound. GUI resize. New settings to set folders for forms, presets and wavs. by default present and forms installs on windows to program files/KINDZAudio/DDZynth25, on mac to Users/Shared/KINDZAudio. you can move and set new folders in settings. This version installs as NEW synth, keep old one in case you have it in DAW project. presets saved from old version(2) is compatible with 2.5.
Granular, FFT, Cross Frequency modulation, Cross Phase modulation, Terrain, Additive synthesises on board give wast possibilities for sound experiments , flexible modulation matrix with more then 100 parameters to modulate, Custom Waves slots to draw your wave with mouse and morph with few tools, or sample slots to drop wave samples to use in oscillators or as modulation source, custom build reverb is same as Kuber Space. Different wave shaping and distortion algos, Custom Wave as a shaper. 5 LFOs assignable to more than 100 params, sync, note sh, envelope modes . Modern, intuitive design and eyes friendly colors. Top sound quality guaranteed.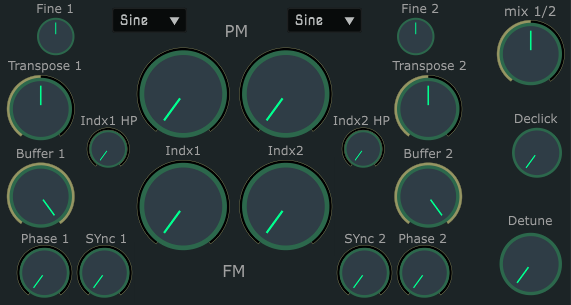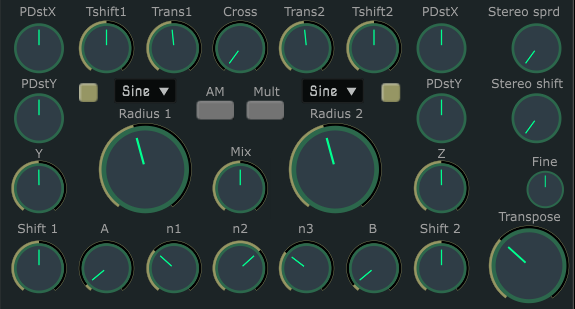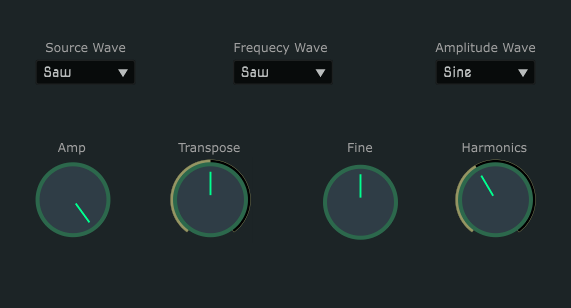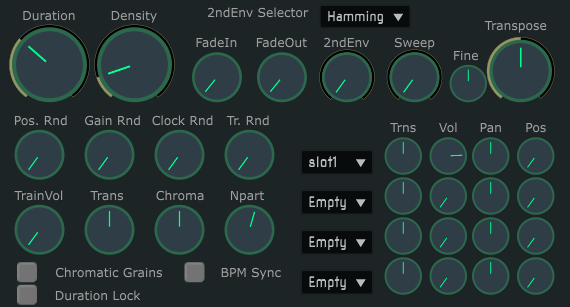 64bit VST and VST3 for Windows, VST and AU for MAC available.
Price is € 95 Try DEMO