KranchDD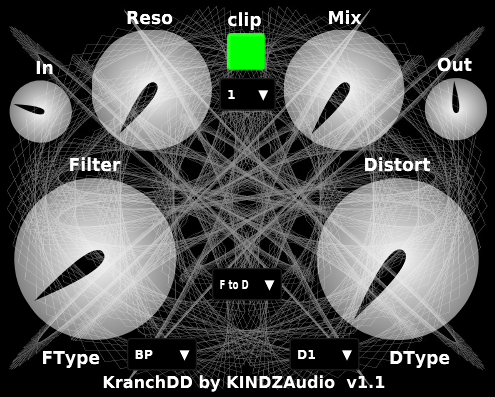 updated to 1.1
new distortion algorithm and 3 clipper algorithms ,more balanced levels. frq range extended to 50-11000hz.
Kranchy Filter combined with different distortion algoritms.
Awailable for PC (VST,VST3) and Mac(Vst,Au)
Unzip, Install, make Music.
There is no copy protection,
I count on your responsibility)
price is 20 eur. Vat included
Try DEMO (working 5 Minutes) (old version)

You will redirect to download page after payment.
---
KuberWide
Stereo Spreader plugin, make super wide stereo effect , combination of 3 algorithms , phase shift(P) , comb delay(D) and room simulation. Room parameters can be randomized. UberWide button Cancel Mids so onli Side is left. Awailable for PC (VST,VST3) and Mac(Vst,Au).
price is 20 Eur. Vat included

MentalV
updated to 1.1 with lots of refinements and enhancements.
MentalV is experimental plugin for Pc and MacOS , it grabs audio buffer from input and apply scanning granularization with pitch shift and reverberation. sound is very wild, check demo)
main controls is Transpose, to transpose audio. Dencity, ammount of granules. Scan speed, speed and direction of scanning of audio buffer. Duration, granules duration. A,D,R is control of rise decay and release of single granules, this control is subtle, exist to prevent clicks. Lfo for Transpose and Scan also available. small buttons near Big buttons is stereo shift of parameter. Animation is animate few parameters realtime, speed of animation A time. RND momentary randomization of parameters. During Animation, animated parameters not available for control.
intro price is 40 Eur. Vat included.

FnBuffer (coming soon)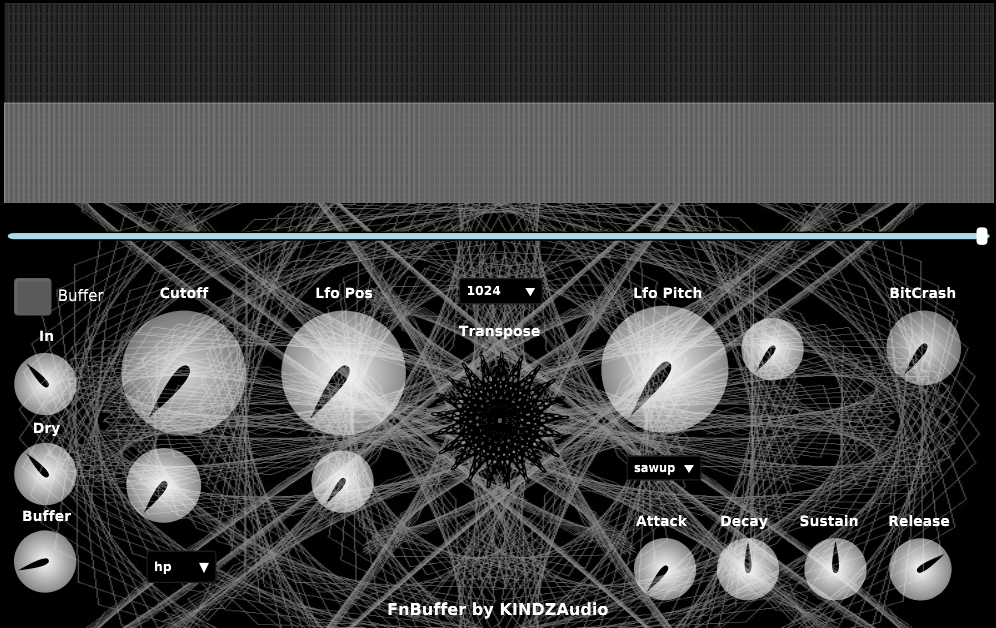 experimental tool to grab audio buffer and tweak different way.